Used Westfield On Finance
westfield is car manufacturer from United Kingdom. Currently there are 2 models on our website. There are 3 used cars from westfield which you can buy by finance. Most popular model is SEI
Body:
Color: Orange
Fuel: Petrol
Transmission: Manual
Mileage: 7,349
Doors:
Coming with an unbelievable range of specifications, this first rate vehicle offers an intense tone of Orange and comes with a Manual gearbox, l engine with 7349 miles driven for you to enjoy. Be quick and snap up this great bargain while it's still up for grabs, email or call the sales staff at Sparrowhill Cars to begin buying this car as soon as you can.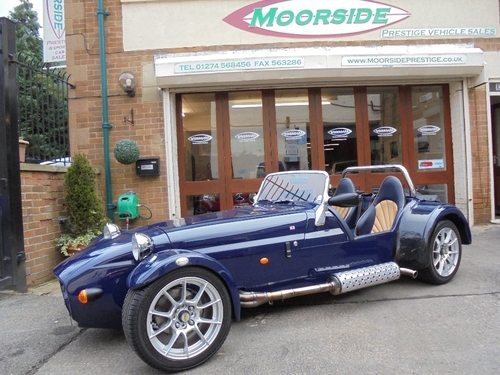 Transmission:
Mileage: 2,700
Doors:
Not to be missed! This tremendous Westfield with a transmission and a , litre engine, which is available in a funky shade of Blue at price of £12,750. Get in touch for more information. The show room is located in the Bingley area. Simply contact them to organise a meeting.
Body:
Color: Red
Fuel: Petrol
Transmission: Manual
Mileage: 113,000
Doors:
Drive in luxury and style in this Red Westfield containing a Litre Petrol engine, Manual transmission and 113000 miles clocked up on the dash. Quickly finance this vehicle with credit beginning from £103.82 per month.
Showing 1-3 of 3 items.