Used Morgan On Finance
morgan is car manufacturer from United Kingdom. Currently there are 4 models on our website. There are 5 used cars from morgan which you can buy by finance. Most popular model is 4/4
View All Morgan models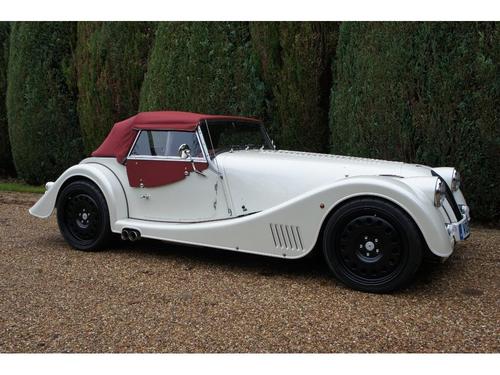 Body: Convertible
Color: White
Fuel: Petrol
Transmission: Manual
Mileage: 2,000
Doors: 2
Displaying 2000 miles on the dash in the shade of White, this 2 door +8 Speedster comes fitted with a Petrol 4799 cc engine and Manual transmission. Providing you with the potential to have in your possession this bespoke used car, Baker Brothers in Kingston upon Thames have a range of finance options that can allow this purchase. With a full price of £87,990 and approximate instalments of £2029.95 per month, you may be the lucky new owner of this +8 in no time at all.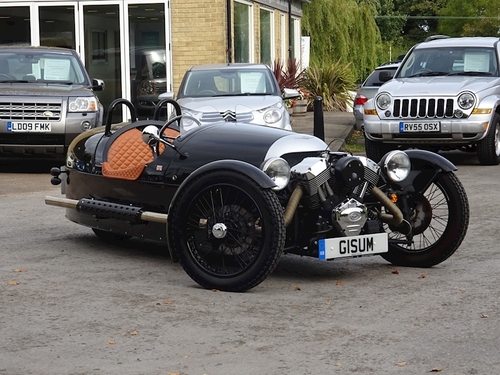 Transmission:
Mileage: 3,900
Doors:
Labelled as part of the most bought cars of last year, this door Morgan has a 2000 CC engine with transmission with 3900 miles driven comes in Black. By chatting to a member of the sales office at Wheelers Chipping Norton you could well be the next privileged owner of this Morgan Black in no time. Simply contact Wheelers Chipping Norton in Chipping Norton asap to get more info about the manageable instalments commencing from £668.92 per month and to book a viewing to feel how it's like to sit in this exquisite used car so that you'll effortlessly get your family impressed. Pick up your phone!
Body: Convertible
Color: Black
Fuel: Petrol
Transmission: Manual
Mileage: 16,000
Doors: 2
Standing out from the crowd of motors in the intense shade of Black, this wonderful 2 door Morgan 4/4 Convertible has a Petrol 1.6 Ltr engine and a Manual gear system, you could be the next proud owner of this Convertible second hand car sooner than you know it. To learn more regarding this great Convertible Morgan, call or visit the knowledgeable sales department at Breckland Vehicle Specialists Ltd and determine what affordable finance methods are on hand, with monthly repayments from £576.76.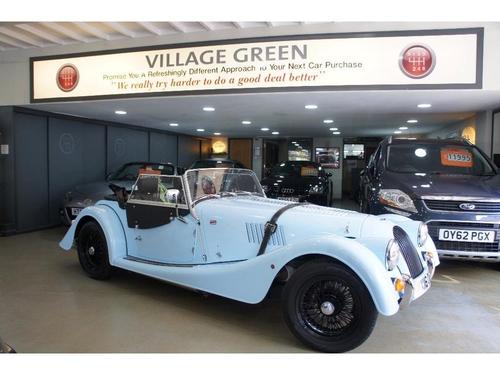 Body: Coupe
Color: Blue
Fuel: Petrol
Transmission: Manual
Mileage: 696
Doors: 2
Be the new owner of this used car starting off at £1038.16 per calendar month financed or merely for a total payment of £45,000. It's a great deal for a Morgan +4 driving on Petrol 1999cc motor with Manual gears. The eager to help team is readily available to provide assistance in discovering what financial options are most suitable for you. Visit or call Village Green Garage in Trowbridge today.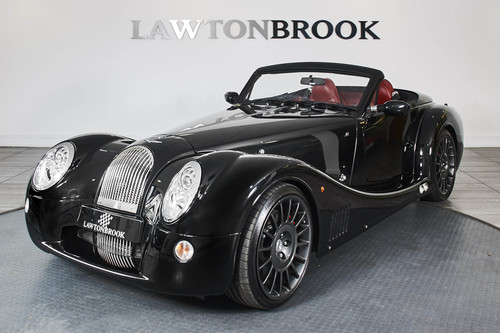 Body: Convertible
Color:
Fuel: Petrol
Transmission: Automatic
Mileage: 4,000
Doors: 2
On offer is this amazing used car, at the unbelievable price of only £97,990 with affordable monthly repayments on offer to assist you in buying your new Aero 8. You could certainly ride in this magnificent motor before you know it. Having a discussion part of the helpful team could be all you need to do to obtain this awesome discount of a purchase.
Showing 1-5 of 5 items.