Used Daewoo On Finance
daewoo is car manufacturer from South Korea. Currently there are 4 models on our website. There are 7 used cars from daewoo which you can buy by finance. Most popular model is LANOS
View All Daewoo models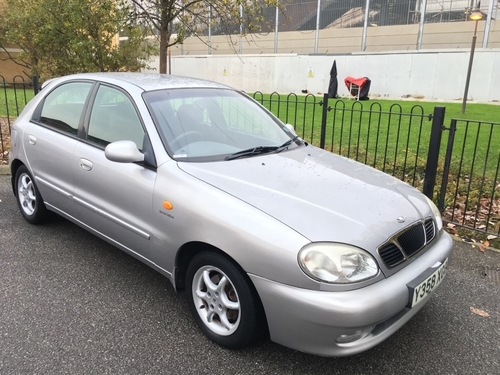 Body: Hatchback
Color: Silver
Fuel: Petrol
Transmission: Automatic
Mileage: 30,000
Doors: 5
Acquiring this awesome 5 door, Petrol Daewoo LANOS SX, will be a smart buy with its 1.6 ltr engine and Automatic gears for any prospective buyer to take pleasure in. To find out more about the affordable payment options that are on offer on this fine Daewoo, have a chat with the sales team.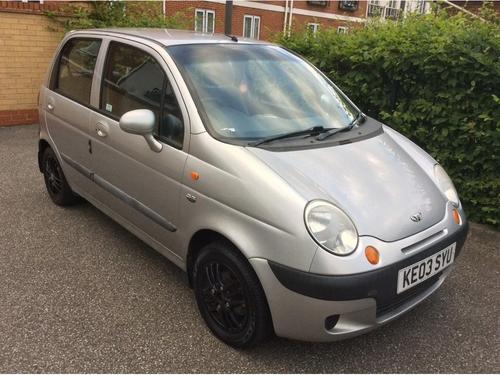 Body: Hatchback
Color: Silver
Fuel: Petrol
Transmission: Manual
Mileage: 41,000
Doors: 5
Currently available on the market, this Silver MATIZ comes equipped with a Petrol 796cc engine, Manual gear box and has 41000 miles on the dashboard. Have a chat with the knowledgeable customer support dept at Kiyah Motors to organise a test drive. For further insight on this car, just contact the experienced sales team at Kiyah Motors to arrange an appointment.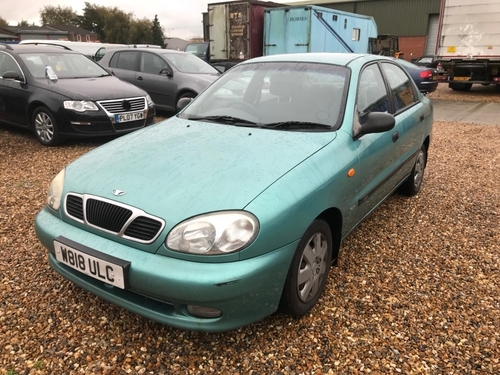 Body: Saloon
Color: Green
Fuel: Petrol
Transmission: Automatic
Mileage: 71,000
Doors: 4
Admired for its durability, this 4 door vehicle has a Petrol 1.6 Litre motor with a Automatic transmission and 71000 miles driven is available in Green. Just talk with our customer support department at Kapital Motors to find out what else this car has on offer. To learn more about this quality car, take a trip down to your local Kapital Motors in Leighton Buzzard. They are able to provide tailored finance options on the bargain price of £750 with affordable monthly repayments of £50 available.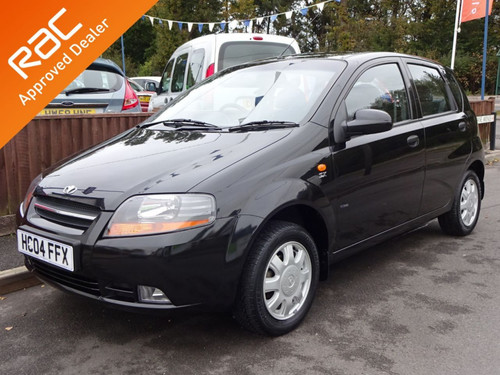 Body: Hatchback
Color: Black
Fuel: Petrol
Transmission: Manual
Mileage: 13,000
Doors: 5
This outstanding 5 dr Daewoo KALOS 1.4 SX 16V 5DR, has a Petrol, 1.4 Ltr engine and a Manual transmission, with 13000 on the dash. This motor is available for viewing in a really great colour of Black. This effective bargain of a second hand car may be only a phone call away. So come for a chat with our team about buying this fabulous used vehicle before its too late.
Body: Hatchback
Color: Green
Fuel: Petrol
Transmission: Manual
Mileage: 53,000
Doors: 5
Coming with an unbelievable diversity of specifications, this good MATIZ SE+ possesses an excellent shade of Green and has a Manual transmission, 1.0 L motor with 53000 miles driven for you to drive away. Call or email the dealer PRV Phoenix Vehicle Resale in Manchester ASAP and find out about this motor.
Body:
Color: Red
Fuel: Petrol
Transmission: Manual
Mileage: 55,675
Doors: 5
Giving you the pleasure of a Petrol 1.6 litre engine and a Manual gearbox, this bespoke 5 door second hand car will certainly turn heads with its exceptional tone of Red. Determined by your criteria status, this awesome used car could be yours to enjoy with a large diversity of instalments options on offer, starting from £50 spread throughout 12 annual payment.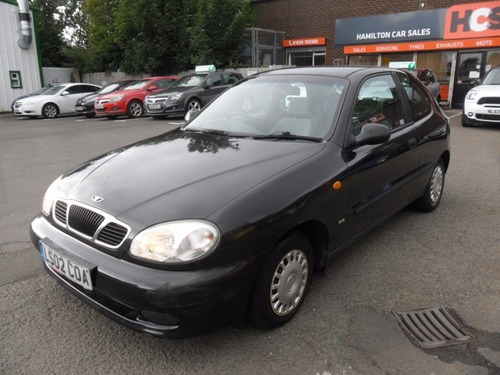 Body: Hatchback
Color: Black
Fuel: Petrol
Transmission: Manual
Mileage: 96,000
Doors:
If you are searching for the exquisite vehicle to get your neighbours jealous of your newest spending, own this LANOS on a Petrol 1.3l motor with a Manual gearbox. Want to enquire about this second hand car? Send an email to Hamilton Car Sales Glasgow right now.
Showing 1-7 of 7 items.