Used Caterham On Finance
caterham is car manufacturer from United Kingdom. Currently there are 2 models on our website. There are 3 used cars from caterham which you can buy by finance. Most popular model is SUPER SEVEN
View All Caterham models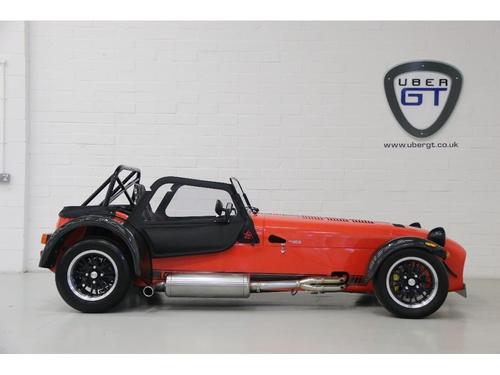 Body: Convertible
Color: Orange
Fuel: Petrol
Transmission: Manual
Mileage: 1,000
Doors: 2
This Orange Caterham 7 is now available to drive away. It has got 1000 miles clocked up on the dashboard, 2 doors plus a 2.0l Petrol engine and Manual transmission. Get this second-hand car, it is ready now for purchase right now. Pay for it with quick credit with this merchant.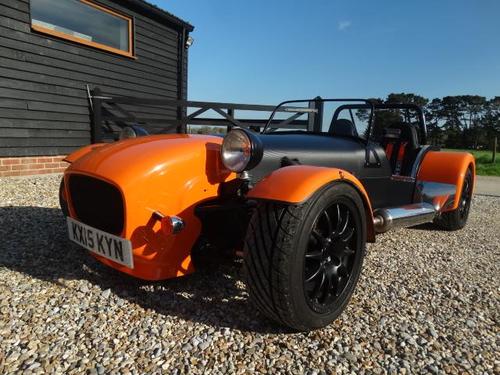 Body: Sports
Color: Orange
Fuel: Petrol
Transmission: Manual
Mileage: 980
Doors:
This Orange And Blac car located in the Lymington area comes with 980 miles clocked-up on the dash and a Petrol 2.0 litre motor with a Manual transmission. It is on offer and ready for its new owner to drive home at £9,750 or alternatively you could also opt to buy on finance with affordable instalments commencing at £224.93 per month. Want to find out more related to this Caterham Sports? Feel free to get in contact with our helpful customer care office at M & M Automotive.
Body:
Color:
Fuel: Petrol
Transmission: Manual
Mileage: 3,600
Doors:
Are you interested in a car? Well, you should like the Caterham SUPER SEVEN 2.3 CSR. Using a 2261 L Petrol engine, this Orange SUPER SEVEN has done 3600 miles. With outstanding purchasing methods from £853.48 per calendar month, this exceptional car could be yours to be the new happy keeper of.
Showing 1-3 of 3 items.