Used Microcar On Finance
microcar is car manufacturer from France. Currently there are 2 models on our website. There are 3 used cars from microcar which you can buy by finance. Most popular model is MC1
Body: Hatchback
Color: Blue
Fuel: Petrol
Transmission: Automatic
Mileage: 30,000
Doors: 3
It comes with 30000 on the clock, 3 doors and a 0.5 LTR motor. It runs on Petrol with a Automatic transmission and comes in a spectacular Blue colour. Features that are included with this great MC1 HSEi (Prestige Pack) CVT are: Find us in Cobham at Tolworth Cars for a chat about this brill MC1 HSEi (Prestige Pack) CVT and about what achievable repayment options we have to take advantage of, with a price of £2,995 and monthly payments of £69.10 per calendar month.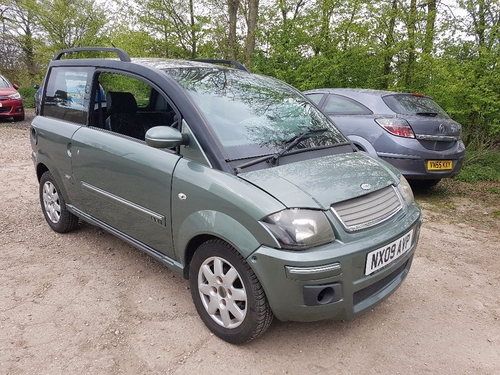 Body:
Color: Green
Fuel: Petrol
Transmission: Automatic
Mileage: 10,000
Doors:
If class is what you are searching for, search, no further. Microcar have done it with this model. This Microcar MC1 Petrol is not only very desirable but also is included with a variety of quality attributes, which are: To discover more in regards to this fabulous Microcar, visit the eager to help purchasing team at Bournebrook Motors to organise a viewing.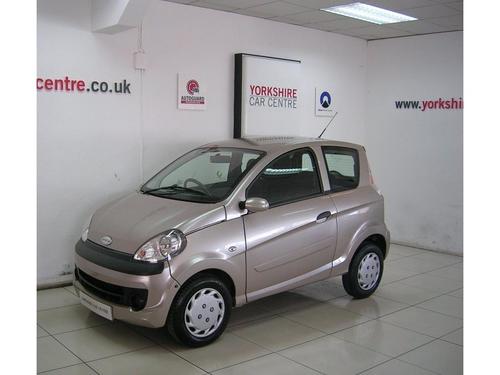 Body: Hatchback
Color: Gold
Fuel: Petrol
Transmission: Automatic
Mileage: 34,000
Doors: 3
Coming with an exciting variety of characteristics, this brilliant vehicle possesses a vibrant colour of Gold and is fitted with a Automatic gear system, 0.5l engine with 34000 miles on the clock for you to drive away. This intimidating Hatchback will also get your family really intimidated of your acquisition because of an array of gizmos that this car comes fitted out with: A M.GO with such brill features at this unbelievable giveaway of a price may be a dealership visit away. Don't delay and get this deal by contacting a member of our sales team.
Showing 1-3 of 3 items.